23 Feet is film about a community of people who make the conscious choice to live simply to do what they love in the great outdoors. Three women set out across the west in their 23 foot, 1970 Airstream to search for the stories of people who have turned their backs on the creature comforts of society to live in school buses, vans, and other small spaces. From an inspiring campfire chat with legendary Yosemite climber Ron Kauk, to hearing the powerful story of a woman who changed her whole life for surfing, 23 Feet gives an intimate look at the ups and downs of dedicating your life to your outdoor passion.
Availability
Videos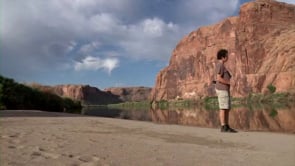 03:03
23 feet (2011) - TRAILER
Map
Video on demand
Verified links:
NOTE: This section may contain affiliate links. Please, see disclosure on footer.
Classification
Genre
Based on
About
Locations
Film credits
DIRECTION
PRODUCTION
WITH (STARS)
Sponsors
Help us updating film data