2014
Switzerland
Color
94 min
The mountains are both an escape and a place of refuge for four generations of mountaineers. The film shows us their passion and the questions associated with their way of life. With Jacques Grandjean, we strain to reach alpine crystals in brittle rock on sheer rock faces. On the north face of the Gross Ruchen, we hear extreme climber Dani Arnold cursing in the windstorm. We accompany Stefan Siegrist on his expedition to Makalu's western pillar in Nepal. Werner Munter, more than 70 years old, is still searching for new routes in the remotest areas of Val d'Hérens. Searching for the right path, the four guides face fundamental questions which concern us all: How much am I willing to risk to make my dreams come true? How much risk do you need in life?
Availability
Videos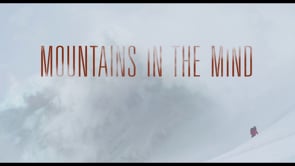 01:43
Berge im kopf (2014) - TRAILER
Map
Video on demand
Verified links:
NOTE: This section may contain affiliate links. Please, see disclosure on footer.
Classification
Genre
Based on
About
Locations
Film credits
DIRECTION
PRODUCTION
WITH (STARS)
Help us updating film data
Other titles
Montagnes en tete
Mountains in the mind