Break on through
Climb of the Naked Edge
Roger Briggs and Duncan Ferguson free climb the Naked Edge, in Eldorado Canyon. This is Bob Carmichael's first climbing film, shot in 1972. Bob fell in with the climbing community and given his background in photography and summer internships at KGO-TV in San Francisco, he created one of the first films to be televised on climbing. He hitchhiked to NYC to sell the film and CBS Sports immediately purchased it. The film is considered the godfather of adventure filmmaking in the USA. Tommy Bolin, soon to be the lead guitarist for the James Gang and Deep Purple scored the film, and Len Aitken was the cinematographer and editor.
Availability
Videos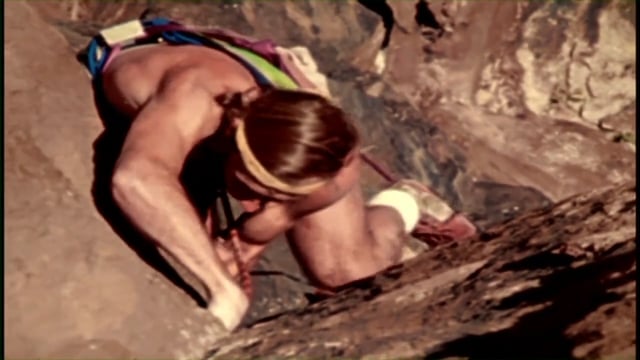 13:51
Break on through (1973) - FULL MOVIE
Map
NOTE: This section may contain affiliate links. Please, see disclosure on footer.
Classification
Genre
Based on
About
Locations
Film credits
DIRECTION
PRODUCTION
WITH (STARS)
Help us updating film data