Witness the quest to make a mark in the climbing world, told through the eyes of Paul Robinson. Come along on his journey as he shows his proud first ascents to his friends Carlo Traversi and Ashima Shiraishi, both vying for second ascents. Watch Carlo and Paul scour the mountains of the Western Cape in search of new majestic lines. See what it takes to be a professional climber, the struggle and the satisfaction.
Availability
Videos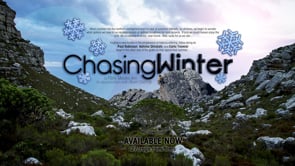 02:09
Chasing winter (2013) - TRAILER
Map
Video on demand
Verified links:
NOTE: This section may contain affiliate links. Please, see disclosure on footer.
Classification
Genre
Based on
About
Locations
Film credits
DIRECTION
PRODUCTION
WITH (STARS)
Help us updating film data