Dubbed 'The Mountain God', the 'Citadel' is a stunning 3000m peak in one of the remaining untouched corners of the Great Alaskan Range: The Neacola Mountains. Due to their typically poor conditions and remote location are largely unexplored. Matt Helliker and Jon Bracey are one the UK's most formidable partnerships in alpine climbing with many world class ascents to their names from the UK to the Alps and the greater ranges. Their objective is to make the first ascent of the extraordinary 1200m long north-west ridge.
Availability
Videos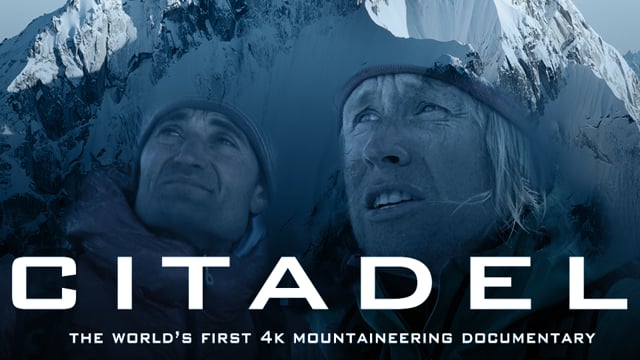 02:26
Citadel (2015) - TRAILER 1
Map
Video on demand
Verified links:
DVD / Bluray
Film may be contained in a DVD collection or appear as extras in a different DVD title.
Verified links:
NOTE: This section may contain affiliate links. Please, see disclosure on footer.
Classification
Genre
Based on
About
Locations
Film credits
DIRECTION
PRODUCTION
WITH (STARS)
Help us updating film data
Other titles
Citadel - Erstbesteigung in Alaska