A film featuring some of the world's top climbers including Fred Nicole, Kevin Jorgeson, Matt Wilder plus many more. The film concentrates on climbing routes rather than bouldering and it features a host of climbing destinations all over the world including Finland, Africa, Italy, Switzerland and the US.
Availability
Videos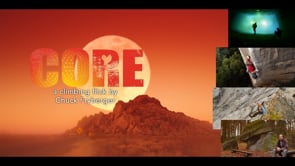 03:36
Core (2010) - TRAILER
Map
Video on demand
Verified links:
DVD / Bluray
Film may be contained in a DVD collection or appear as extras in a different DVD title.
Verified links:
NOTE: This section may contain affiliate links. Please, see disclosure on footer.
Classification
Genre
Based on
About
Locations
Film credits
DIRECTION
PRODUCTION
WITH (STARS)
Sponsors
Help us updating film data