Drawn
A film about life after death, love and diapers
Drawn is a documentary about rock climbing that takes place in Acopan Tepui and Keketuohai. It was directed by Jeremy Collins in 2014. It features Jeremy Collins, Tommy Caldwell, Jonny Copp, Micah Dash, Mikey Schaefer, Phyllis Copp and others.
Availability
Videos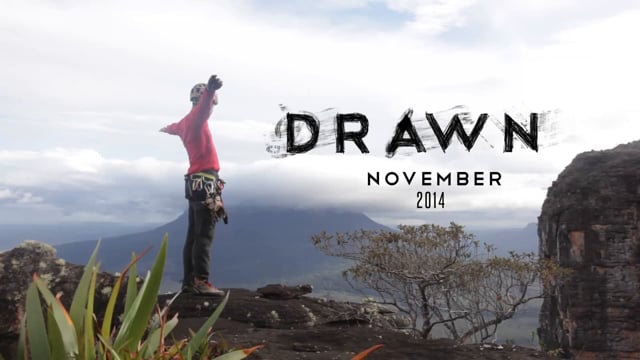 03:04
Drawn (2014) - TRAILER
Map
Video on demand
Verified links:
NOTE: This section may contain affiliate links. Please, see disclosure on footer.
Classification
Genre
Based on
About
Locations
Film credits
DIRECTION
WITH (STARS)
Sponsors
Help us updating film data