Elbrus - Siberian expedition
In 2013 it was 70 years since climbing to Elbrus in 1943, that was done by military mountaineers to remove fascist banners from the summit of the mountain. This ascent has become a symbol of liberation of Caucasus from fascism and was a significant milestone the great patriotic war. 70 years later, a group of climbers gathered Siberian expedition, and thousands of ordinary Siberians helped to realize this idea. The idea of paying homage not only to Soviet soldiers, but also to all who have been on the slopes of Mount Elbrus in those years, regardless of nationality. Time goes by, we stop looking for right or wrong, but it remains a common history. The story of those people who refused to fight, because before the war, went to a bundle on the same slopes.
Availability
Videos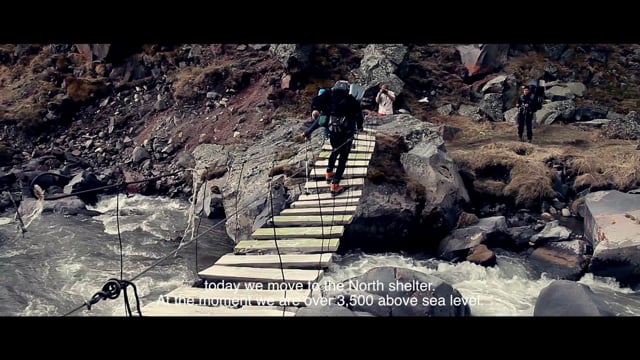 03:06
Elbrus - Siberian expedition (2014) - TRAILER
Map
NOTE: This section may contain affiliate links. Please, see disclosure on footer.
Classification
Genre
Based on
About
Locations
Film credits
DIRECTION
PRODUCTION
WITH (STARS)
Help us updating film data
Other titles
Эльбрус - Сибирская экспедиция