Nineteen year old Sasha DiGiulian made the first female ascent of Chris Sharma's route Era Vella (9a or 5.14d) in Margalef, Spain. 9a is the hardest grade ever climbed by a woman. DiGiulian became the first American woman to climb 5.14d in October 2011 with an ascent of Pure Imagination in the Red River Gorge, Kentucky. (It's been downgraded to 5.14c since Adam Ondra flashed it in November 2012.) She went on to climb Era Vella (5.14d) in March 2012; here's the full story.
Availability
Videos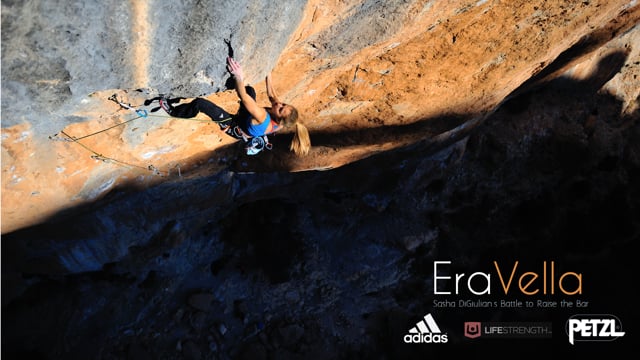 07:20
Era Vella (2012) - FULL MOVIE
Map
NOTE: This section may contain affiliate links. Please, see disclosure on footer.
Classification
Genre
Based on
About
Film credits
DIRECTION
PRODUCTION
WITH (STARS)
Sponsors
Help us updating film data