Farther than the eye can see
Blind climber Erik Weihenmayer and his team's highly successful ascent of Mount Everest along with four other remarkable milestones on the mountain. Time magazine called this the most successful Everest expedition of all time. The film beautifully captures the emotion, drama and humor of this historic climb.
Availability
Videos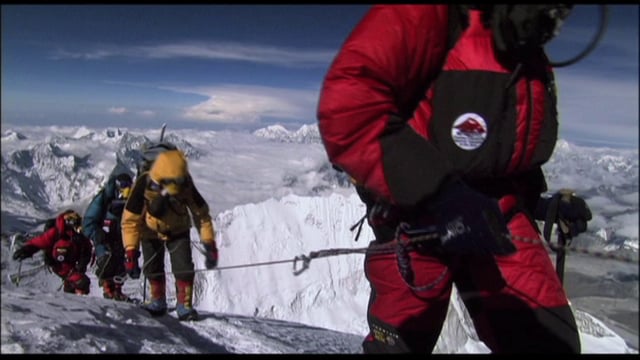 02:59
Farther than the eye can see (2003) - TRAILER
Map
Video on demand
Verified links:
DVD / Bluray
Film may be contained in a DVD collection or appear as extras in a different DVD title.
Verified links:
NOTE: This section may contain affiliate links. Please, see disclosure on footer.
Classification
Genre
Based on
About
Locations
Film credits
DIRECTION
PRODUCTION
WITH (STARS)
Help us updating film data
Other titles
Weiter als da auge sehen kann