Free
Big wall cimbing in Yosemite with Jorg Verhoeven and Katha Saurwein
Jorg Verhoeven makes the annual pilgrimage to Yosemite, California to attempt the 2nd free ascent of 'The Dihedral Wall' (VI 5.14a) on El Capitan. This time, Jorg brings his wife, Katha Saurwein along, teaching her the ropes on her very own big wall free climb, 'The Final Frontier' (5.13-) on the Fifi Buttress.
Availability
Videos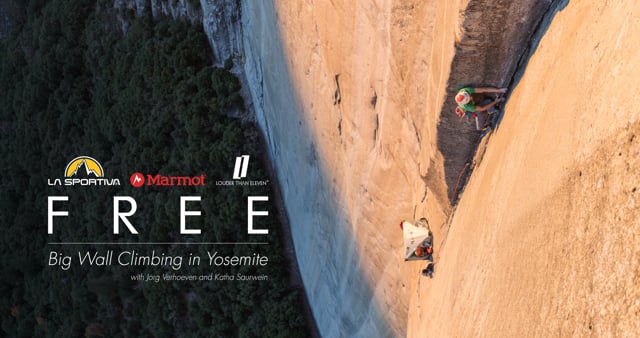 16:28
Free (2017) - FULL MOVIE
Map
NOTE: This section may contain affiliate links. Please, see disclosure on footer.
Classification
Genre
Based on
About
Locations
Film credits
DIRECTION
PRODUCTION
WITH (STARS)
Sponsors
Help us updating film data