An unmotivated and languishing Matt Segal gets inspiration from an unlikely place and recruits Will Stanhope, his life-partner-in-crime to accompany him on a winter adventure that will test their strength, stamina, and friendship. On Matt's 50cc scooter, the boys set out with an iron resolve to ride from Boulder to Aspen, Colorado to do a little ice climbing. What happens in between is nothing short of extraordinary.
Availability
Videos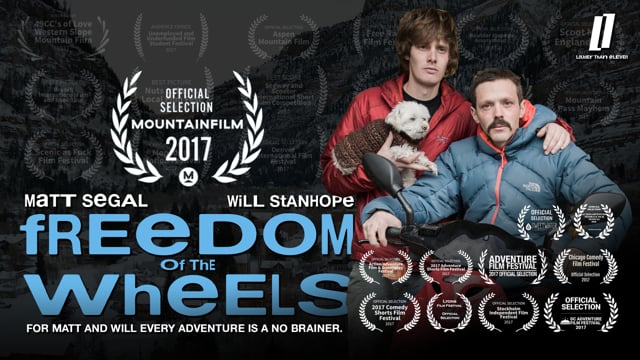 17:23
Freedom of the wheels (2017) - FULL MOVIE
Map
NOTE: This section may contain affiliate links. Please, see disclosure on footer.
Classification
Genre
Based on
About
Locations
Film credits
DIRECTION
PRODUCTION
WITH (STARS)
Archive footage
Help us updating film data