Jean Troillet, toujours aventurier
2016
Switzerland
Color
54 min
In a small bivouac at 3040 m on Mont Dolent, Jean Troillet, a famous climber and mountain guide, retraces the key moments in his career in the company of his friend, the director Sébastien Devrient, who faithfully documents more than fifty years of his life in the mountains. Over ten very intense days, twenty-seven guests visit Troillet to share memories and their emotions.
Availability
Videos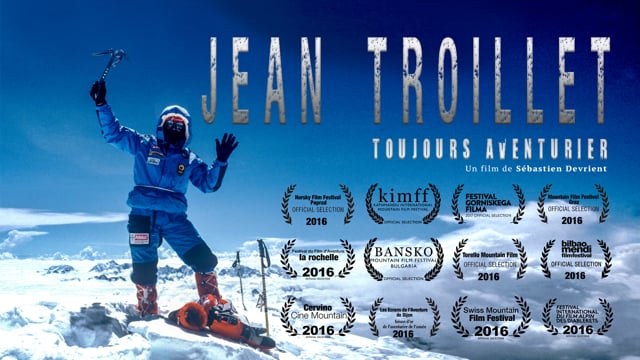 01:50
Jean Troillet, toujours aventurier (2016) - TRAILER
Map
DVD / Bluray
Film may be contained in a DVD collection or appear as extras in a different DVD title.
Verified links:
NOTE: This section may contain affiliate links. Please, see disclosure on footer.
Classification
Genre
Based on
About
Locations
Film credits
DIRECTION
PRODUCTION
WITH (STARS)
Narration
Sponsors
Help us updating film data