SERIES | Montagnes de rêve (6/10)
La Haute Route
Chamonix - Zermatt
2005
Switzerland
Color
52 min
La Haute Route is a documentary about ski alpinism that takes place in Mont Blanc Massif and Pennine Alps. It was directed by Sébastien Devrient in 2005 and produced by Vertiges Prod. It is a part of the series Montagnes de rêve. It features Carole Dechantre and Jean Troillet.
Availability
Videos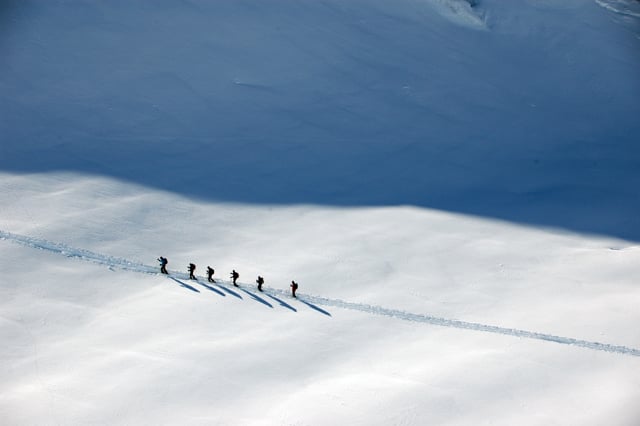 03:17
La Haute Route (2005) - TRAILER
Map
DVD / Bluray
Film may be contained in a DVD collection or appear as extras in a different DVD title.
Verified links:
NOTE: This section may contain affiliate links. Please, see disclosure on footer.
Classification
Genre
Based on
About
Locations
Film credits
DIRECTION
PRODUCTION
WITH (STARS)
Help us updating film data