La voie du Milieu is a drama about rock climbing that takes place in Presles and Mont Aiguille. It was directed by Emmanuel Dubois in 2000 and produced by France Organisation. It features Luc Daures, Guillaume Sarti, Magali Costechareye, Antoine Girard, Laurence Doulat, Alexandre Brechet and others.
Availability
Videos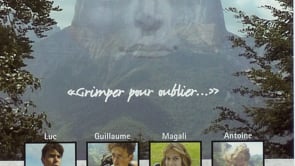 38:34
La voie du Milieu (2000) - FULL MOVIE
Map
NOTE: This section may contain affiliate links. Please, see disclosure on footer.
Classification
Genre
Based on
About
Locations
Film credits
DIRECTION
PRODUCTION
WITH (STARS)
Help us updating film data
Other titles