In the autumn of 2008, from the village of La Grave, Aymeric Clouet and Christophe Dumarest decide to follow the climb of eight North faces of the Massif des Ecrins on an imaginary route from north to south, which they call Le Méridien des Écrins. More than 12 days running along the steep ridges, the steep couloirs, and the vertiginous walls of this sumptuous massif lead them to the brink of exhaustion and allow us to discover their personalities, their vision of the mountain, their sensitivity, and to understand how an effective rope team often compared to the legendary Lachenal-Terray works.
Availability
Videos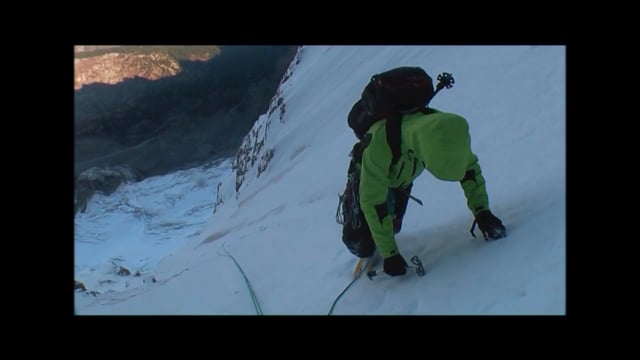 35:13
Le méridien des Ecrins (2009) - FULL MOVIE
Map
DVD / Bluray
Film may be contained in a DVD collection or appear as extras in a different DVD title.
Verified links:
NOTE: This section may contain affiliate links. Please, see disclosure on footer.
Classification
Genre
Based on
About
Locations
Film credits
DIRECTION
PRODUCTION
WITH (STARS)
Sponsors
Help us updating film data