Tommy Caldwell may be the hardest-working man in climbing. From his epic free routes on El Cap, to his early days of cutting edge sport climbing, Caldwell continues to push the limits of hard free climbing. In this recent video, Making Tommy, filmmaker Chris Alstrin explores Caldwell's roots, beginning with his first climb in Estes Park at the age of three, to his current battle with El Cap's Dawn Wall project.
Availability
Videos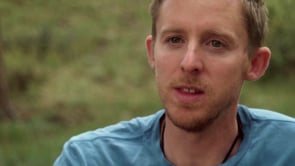 07:04
Making Tommy (2012) - FULL MOVIE
Map
NOTE: This section may contain affiliate links. Please, see disclosure on footer.
Classification
Genre
Based on
About
Locations
Film credits
DIRECTION
PRODUCTION
WITH (STARS)
Sponsors
Help us updating film data