This thirty minute documentary tells the story of seven of the best sportsmen in Spain. Their names speak for themselves, Alex Txikon, Álvaro Bultó, Iñaki Ituarte, Dario Barrio, Toni López, Santi Corella and Armando del Rey. Next Stop: Greenland is a very unusual adventure, in which two totally different sporting disciplines join together with the same objective, to climb and jump the emblematic Greenland mountain Ulamertorsuaq. In this way climbing and BASE jumping are united in this documentary which has as its central theme the human side of these sportsmen.
Availability
Videos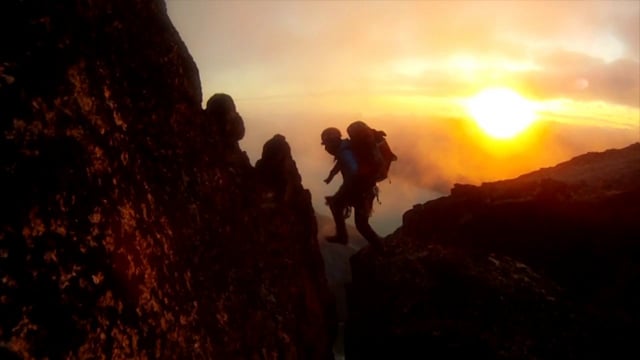 02:22
Next stop: Greenland (2012) - TRAILER
Map
Video on demand
Verified links:
NOTE: This section may contain affiliate links. Please, see disclosure on footer.
Classification
Genre
Based on
About
Locations
Film credits
DIRECTION
PRODUCTION
WITH (STARS)
Sponsors
Help us updating film data