Octobre Blanc
Sylvain Tesson sur les sommets de la révolution
Accompanied by his friend Cédric Gras, Sylvain Tesson puts on his crampons for an expedition through the highlands of Tajikistan. Leaving the capital Dushanbe, the small team advance for three days on chaotic tracks before reaching the first massifs of the Pamir Tajik, on the border with China, Kyrgyzstan, and Afghanistan. Memories of the Soviet past of these Far Eastern borders, the peaks which rise up to 7000 meters high are called "Lenin", "Marx", "Engels" or "Marshal Zhukov". The line of sight of Sylvain Tesson and his companions is the ascent of the peak 'October', towards a glacier culminating at 5,600 meters above sea level.
Availability
Videos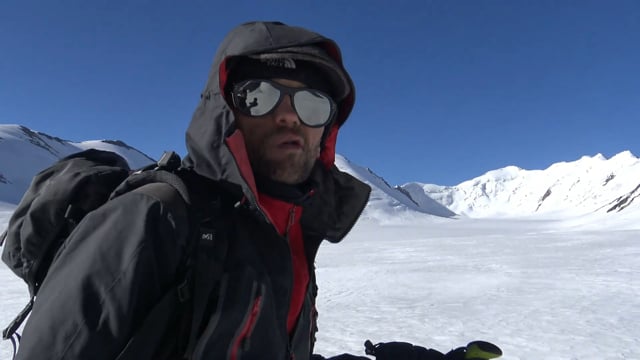 01:48
Octobre Blanc (2017) - TRAILER
Map
Video on demand
Verified links:
NOTE: This section may contain affiliate links. Please, see disclosure on footer.
Classification
Genre
Based on
About
Locations
Film credits
DIRECTION
PRODUCTION
WITH (STARS)
Archive footage
Narration
Help us updating film data
Other titles
Weißer Oktober - Zu den Berggipfeln der ehemaligen Sowjetunion