Poumaka - Behind the scenes
The making of Poumaka. After 16 days of climbing Poumaka, Mike Libecki and Angie Payne forged a new route to the summit of the remote island spire. Keith Ladzinski and Andy Mann, with 3 Strings Productions, were there to document what turned out to be 8 pitches of dangerous, rain-battered, choss-infested, mud-covered A4 climbing.
Availability
Videos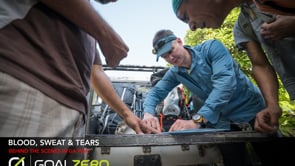 05:03
Poumaka - Behind the scenes (2015) - FULL MOVIE
Map
NOTE: This section may contain affiliate links. Please, see disclosure on footer.
Classification
Genre
Based on
About
Locations
Film credits
DIRECTION
PRODUCTION
WITH (STARS)
Help us updating film data
Other titles
Poumaka Tower - Mud, sweat and expletives