Pure
A bouldering flick by Chuck Fryberger
Described as a bouldering flick by the film maker, Pure follows nineteen climbers across three continents with no ropes - the climbers featured include Nalle Hukkataival, Kevin Jorgeson, Anna Stoehr, Fred Nicole and Cody Roth.
Availability
Videos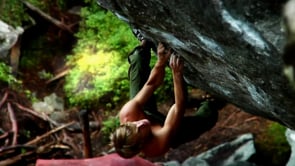 03:07
Pure (2009) - TRAILER
Map
Video on demand
Verified links:
DVD / Bluray
Film may be contained in a DVD collection or appear as extras in a different DVD title.
Verified links:
NOTE: This section may contain affiliate links. Please, see disclosure on footer.
Classification
Genre
Based on
About
Locations
Film credits
DIRECTION
PRODUCTION
WITH (STARS)
Sponsors
Help us updating film data