SERIES | Anyplace wild
River of blue ice
Climbing Mount Olympus, Washington
River of blue ice is a documentary about alpinism that takes place in Mount Olympus (Washington) and Blue Glacier. It was directed by Bob Nesson in 1997 and produced by Environmental Recreation Group. It is a part of the series Anyplace wild. It features Annie Getchell, Micha Miller, Mark Gunlogson and John Viehman.
Availability
Videos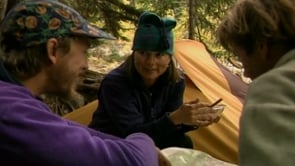 26:50
River of blue ice (1997) - FULL MOVIE
Map
NOTE: This section may contain affiliate links. Please, see disclosure on footer.
Classification
Genre
Based on
About
Locations
Film credits
DIRECTION
PRODUCTION
WITH (STARS)
Sponsors
Help us updating film data