Filmed by Mike Marolt over ten years, 'Skiing Everest' tells the story of a group of close friends, lead by Mike Marolt and his twin brother Steve, who grew up in Aspen, Colorado and went on to become the first Americans to ski from above 8,000 meters (26,247 ft.) when they skied from the summit of Shisha Pangma in Tibet in 2000, and then challenged the highest slopes in the world on Mt. Everest. The film also tells the history of high altitude skiing, dating back to the 1930s; and includes interviews with Hans Kammerlander, who was the first to ski from the summit of Everest; Laura Bakos, the first woman to ski from the summit of an 8,000 m. peak; and Chris Davenport, the two-time world extreme skiing champion.
Availability
Videos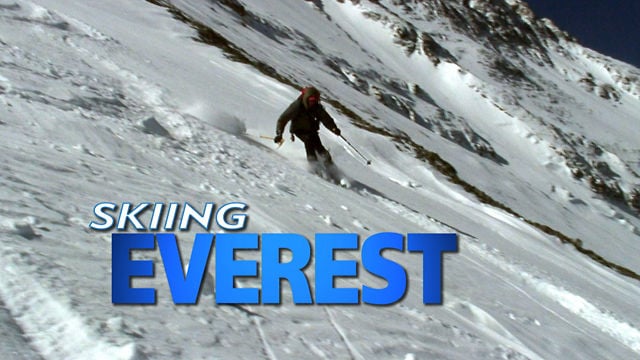 02:49
Skiing Everest (2009) - TRAILER
Map
Video on demand
Verified links:
DVD / Bluray
Film may be contained in a DVD collection or appear as extras in a different DVD title.
Verified links:
NOTE: This section may contain affiliate links. Please, see disclosure on footer.
Classification
Genre
Based on
About
Locations
Film credits
DIRECTION
PRODUCTION
WITH (STARS)
Related Characters
Help us updating film data