Brush up your Scottish English while Malcolm Smith climbs the hardest wood boulder problem in the U.K.
Availability
Videos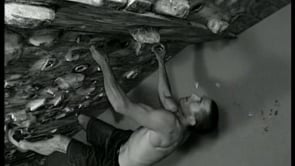 04:04
Splinter (2006) - FULL MOVIE
Map
DVD / Bluray
Film may be contained in a DVD collection or appear as extras in a different DVD title.
Verified links:
NOTE: This section may contain affiliate links. Please, see disclosure on footer.
Classification
Genre
Based on
About
Locations
Film credits
DIRECTION
PRODUCTION
WITH (STARS)
Help us updating film data