Two Basque mountaineers have an accident on one peak in Southern Spain. The search and rescue team locate them. A strong blizzard forces the four men to refuge in a small cave. Surviving this night will change the life of one of them forever. Tchang tells an epic story of survival and redemption that the has the mountain as context and the Basque conflict as background.
Availability
Videos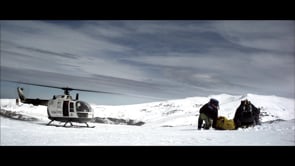 28:51
Tchang (2011) - FULL MOVIE
Map
Video on demand
Verified links:
NOTE: This section may contain affiliate links. Please, see disclosure on footer.
Classification
Genre
Based on
About
Locations
Film credits
DIRECTION
PRODUCTION
WITH (STARS)
Help us updating film data