The Bat
A Scottish Climbing Epic
This award winning film tells the story of an epic first ascent by Robin Smith and Dougal Haston on Ben Nevis in 1959. The film is a re-enactment shot in a memorable week in 1978, when Rab Carrington played the part of Robin Smith and Brian Hall played Dougal Haston; Paul Nunn was safety officer. A cult classic based on Smith's famous tale 'The Bat & The Wicked' and interwoven with extracts from Hastons's autobiography 'In High Places', the narration gives a rare insight into the competitive world of extreme rock climbing. The Bat is an evocative tribute to two of Scotland's greatest climbers.
Availability
Videos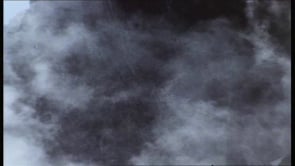 02:08
The Bat (1978) - TRAILER
Map
DVD / Bluray
Film may be contained in a DVD collection or appear as extras in a different DVD title.
Verified links:
NOTE: This section may contain affiliate links. Please, see disclosure on footer.
Classification
Genre
Based on
About
Locations
Film credits
DIRECTION
PRODUCTION
Writer (Book)
WITH (STARS)
Related Characters
Narration
Sponsors
Help us updating film data