"The Sharp End" showcases the climbers who risk everything to do the world's most dangerous and committing climbs. Run-out traditional routes, scary highball boulder problems, ice-covered alpine walls and all-or-nothing free-solo ascents are all part of the game. The film features Alex Honnold, Dean Potter, Mike Patz, Steph Davis, Tommy Caldwell, Jonny Copp, Lisa Rands and many more.
Availability
Videos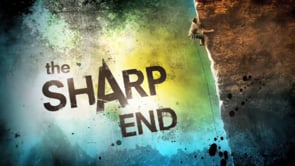 13:37
The sharp end (2007) - TRAILER
Map
Video on demand
Verified links:
DVD / Bluray
Film may be contained in a DVD collection or appear as extras in a different DVD title.
Verified links:
NOTE: This section may contain affiliate links. Please, see disclosure on footer.
Classification
Genre
Based on
About
Locations
Film credits
DIRECTION
PRODUCTION
WITH (STARS)
Sponsors
Help us updating film data