Carlo Traversi has been an inspiration to a lot of climbers from bouldering V14 to climbing 5.14 on multi-pitch walls. This films documents Traversi trying his ultimate challenge—to climb a V14, 5.14, and a 14er in one day: A feat that has never been accomplished. The perspective of difficulty is forever changing. With new ascents, new feats of strengths and new discoveries constantly raising the bar, a climber's perception of what's possible is always shifting. But perhaps the greatest proponent behind the ever-evolving standards of what's truly challenging lies within one simple act … that of giving it a darn good try.
Availability
Videos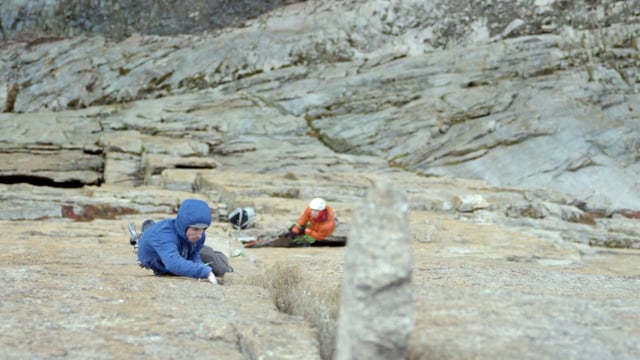 11:38
The triple 14 (2017) - FULL MOVIE
Map
NOTE: This section may contain affiliate links. Please, see disclosure on footer.
Classification
Genre
Based on
About
Locations
Film credits
DIRECTION
WITH (STARS)
Archive footage
Sponsors
Help us updating film data