Untrodden Karakoram
The 1961 expedition of the Royal Air Force mountaineering association
The 1961 RAF Karakoram Expedition was, like the 1955 RAF Expedition to Lahul, an exploratory expedition to an unknown region. The RAF team in 1961 did not do everything they intended. They did not climb K6, but at least contributed to human knowledge on this peak. With two 22,000 feet and two 20,000 feet summits attained, a glacier system opened up, and a good map, they have no reason to be disappointed with their results. The expedition consisted of twelve British climbers of whom eleven came from the RAF, and one guest climber.
Availability
Videos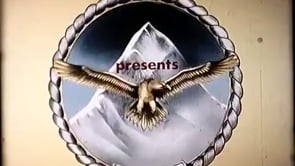 30:00
Untrodden Karakoram (1961) - FULL MOVIE
Map
NOTE: This section may contain affiliate links. Please, see disclosure on footer.
Classification
Genre
Based on
About
Locations
Film credits
DIRECTION
PRODUCTION
WITH (STARS)
Help us updating film data