This film follows Irish climber David Fitzgerald, who after taking up the sport only 5 years ago traveled to the Peak District to try the hardest bouldering problems on grit. After sending Deliverance (7B+) and The Ace (8B) David set his sights on Voyager sit start (8B+). Voyager was set by Ben Moon in 2006 and had only been climbed by two others (Niccolò Ceria and Ned Feehally) before David. It is widely regarded as the hardest route on grit. David was filmed in the Peaks and in his home city of Dublin over the course of two months in spring 2017 while working on the route and training indoors.
Availability
Videos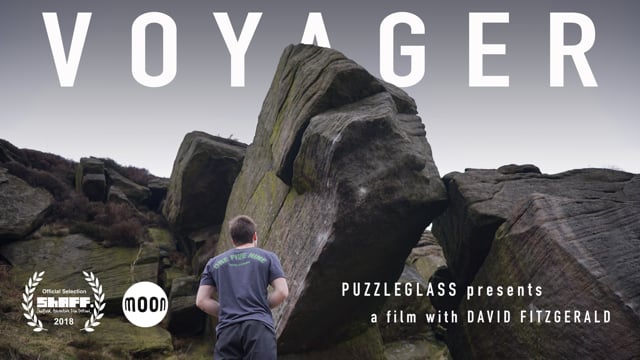 17:46
Voyager (2017) - FULL MOVIE
Map
NOTE: This section may contain affiliate links. Please, see disclosure on footer.
Classification
Genre
Based on
About
Locations
Film credits
DIRECTION
PRODUCTION
WITH (STARS)
Sponsors
Help us updating film data