Welcome to the Hood highlights the two month trip to Switzerland, Austria and France shared by climbers and friends Daniel Woods, Paul Robinson, Guntram Joerg and Anthony Gullsten. Climbing in Ticino, Murgtal, Silvretta, and Fontainebleau, the crew accomplished some of their biggest climbing achievements to date. Witness Guntram and Anthony send their first 8B+/8C, Paul make the First Ascent of an 8B+, and Daniel make the first 8B+/8C flash in the world.
Availability
Videos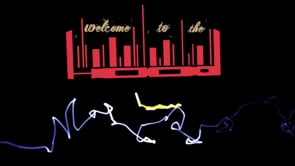 01:47
Welcome to the hood (2012) - TRAILER
Map
Video on demand
Verified links:
DVD / Bluray
Film may be contained in a DVD collection or appear as extras in a different DVD title.
Verified links:
NOTE: This section may contain affiliate links. Please, see disclosure on footer.
Classification
Genre
Based on
About
Film credits
DIRECTION
PRODUCTION
WITH (STARS)
Help us updating film data