Action packed, ropeless, rock climbing. Join Savage Films on an adventure to the tallest, hardest, most aesthetic boulders that the west coast has to offer.
Availability
Videos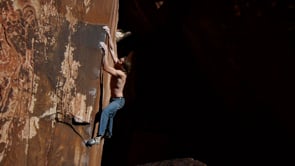 02:53
Western gold (2012) - TRAILER
Map
Video on demand
Verified links:
DVD / Bluray
Film may be contained in a DVD collection or appear as extras in a different DVD title.
Verified links:
NOTE: This section may contain affiliate links. Please, see disclosure on footer.
Classification
Genre
Based on
About
Locations
Film credits
DIRECTION
PRODUCTION
WITH (STARS)
Help us updating film data